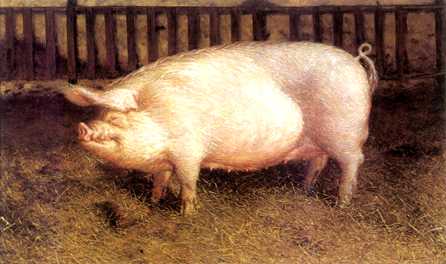 You're a Pig!
A lover of foods of all kinds, you really like to eat. While this has given you a reputation for gluttony, you know that there's nothing wrong with taking pleasure in a good meal. While not eating, you have strangely developed a taste for mud-wrestling. While most people find you to be altogether unclean, you are actually one of the smarter folks around. If you are rather small for your age, you are considered to be a hero by a variety of different people. The shape of your feet has saved your life, perhaps on multiple occasions.
Take the Animal Quiz at the Blue Pyramid.
I do love food! Mud wrestling is probably not my strong suit though.
Quiz accessed thru Dispatches From Bloglivion.